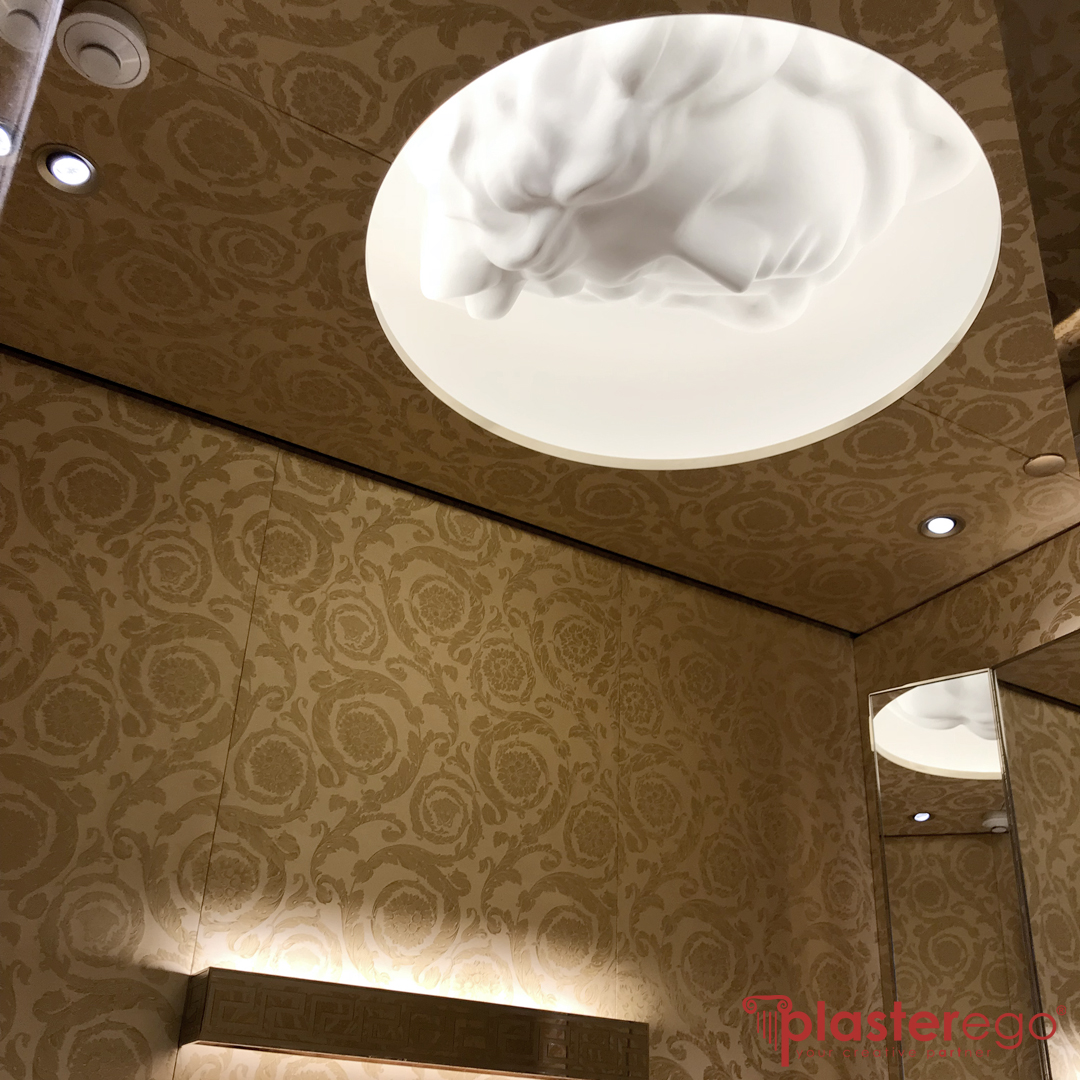 For a series of boutiques of the important fashion brand we have created personalized artistic bas-reliefs, inserted as a valuable and distinctive element of the interior spaces of the shops.
To optimize and speed up production, we have created silicone molds for the serial reproduction of the bas-relief. This made it possible to keep the quality level of each single element produced constant.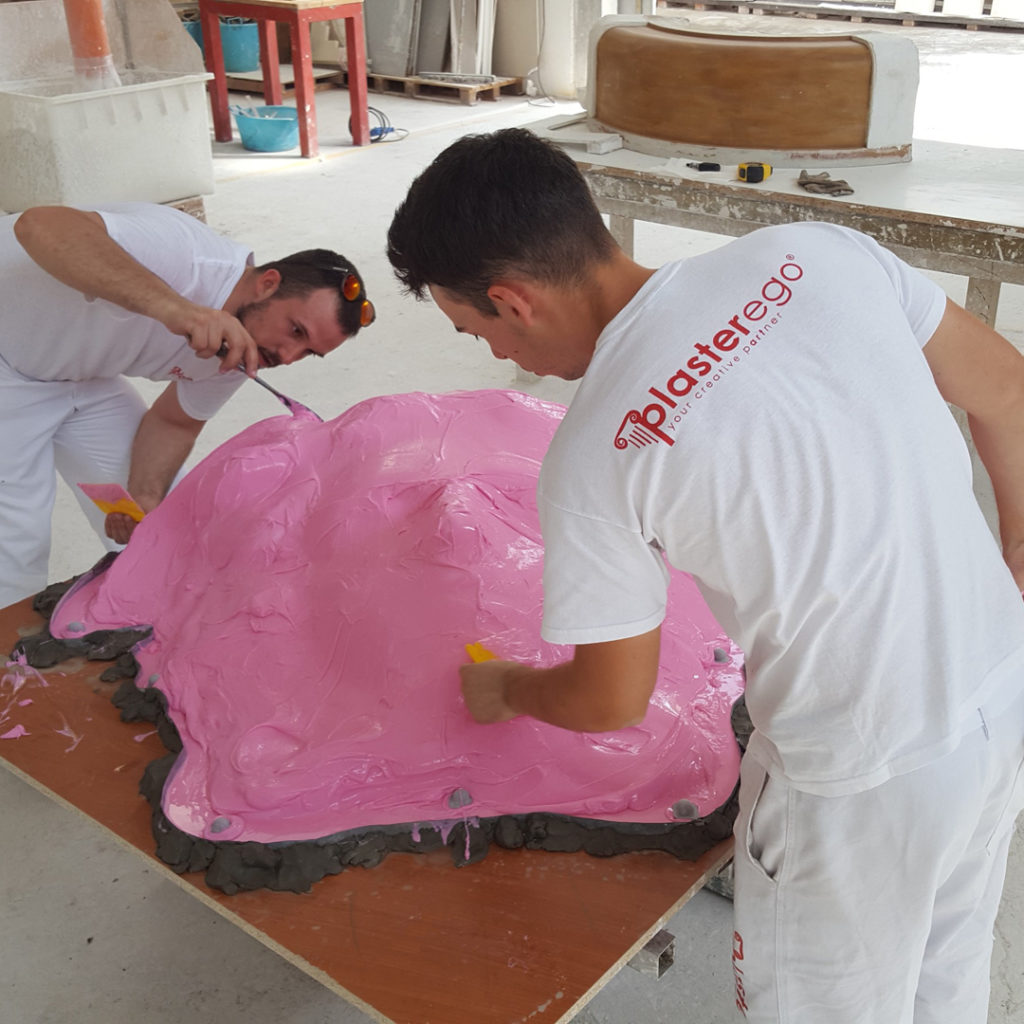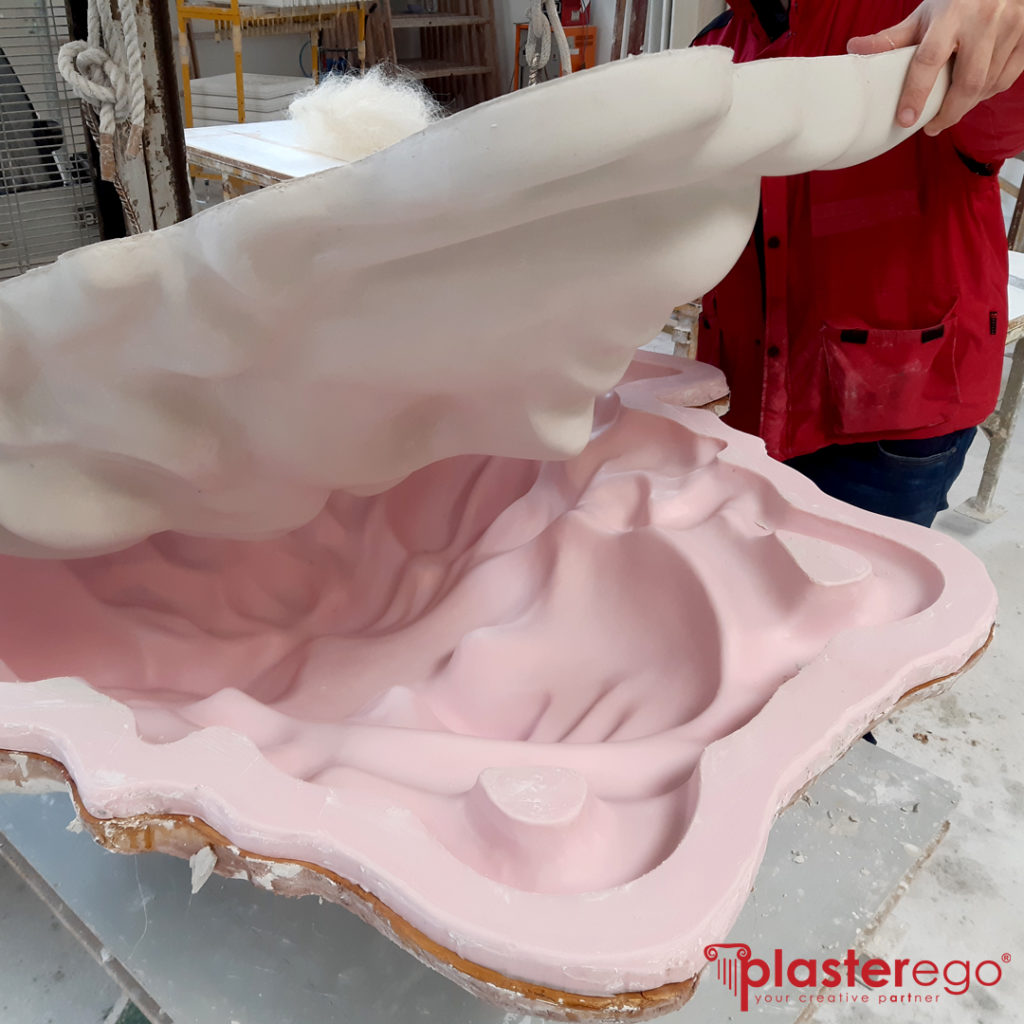 To simplify the installation phase on site as much as possible, the three-dimensional bas-reliefs and the plaster casing domes, which we also produce "ad hoc", have been pre-assembled in our laboratory.
Each pre-assembled dome has been plastered and finished by hand by specialized workers, to guarantee the quality of the final result.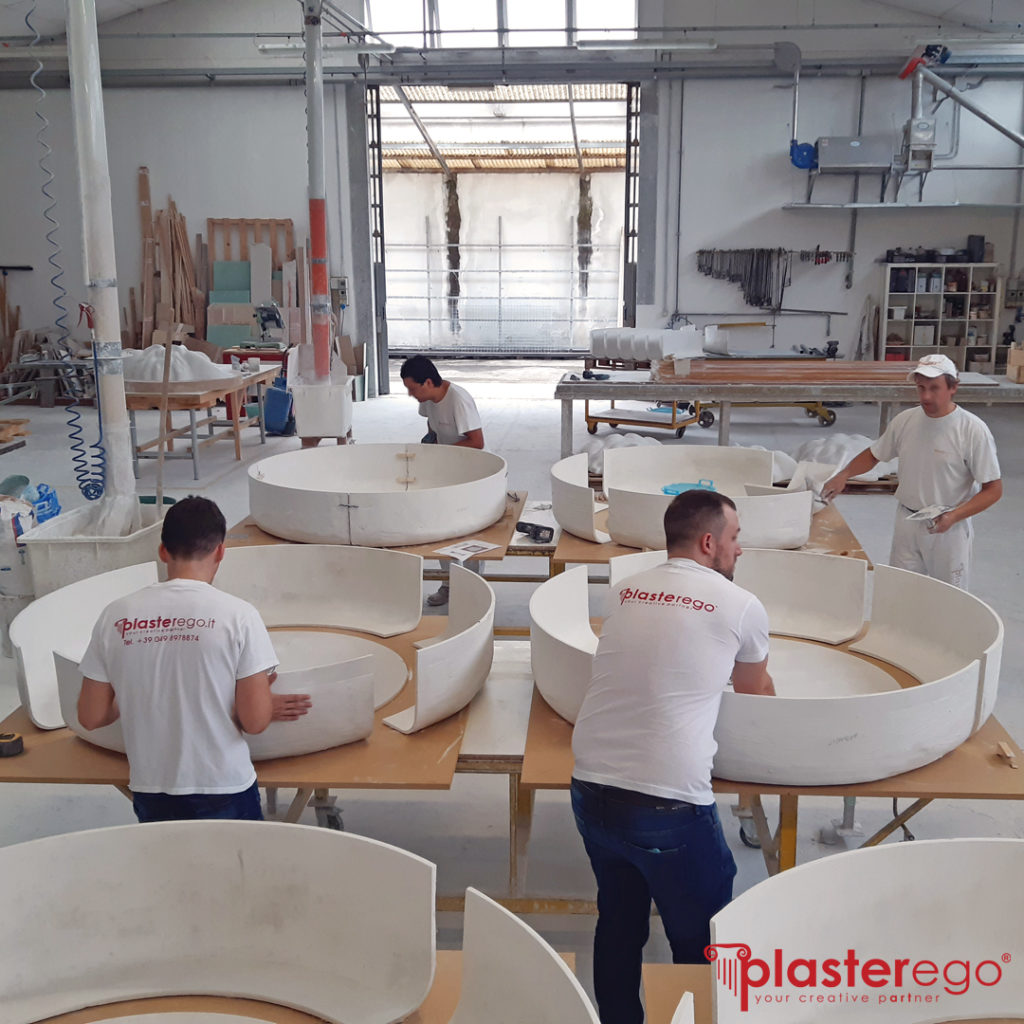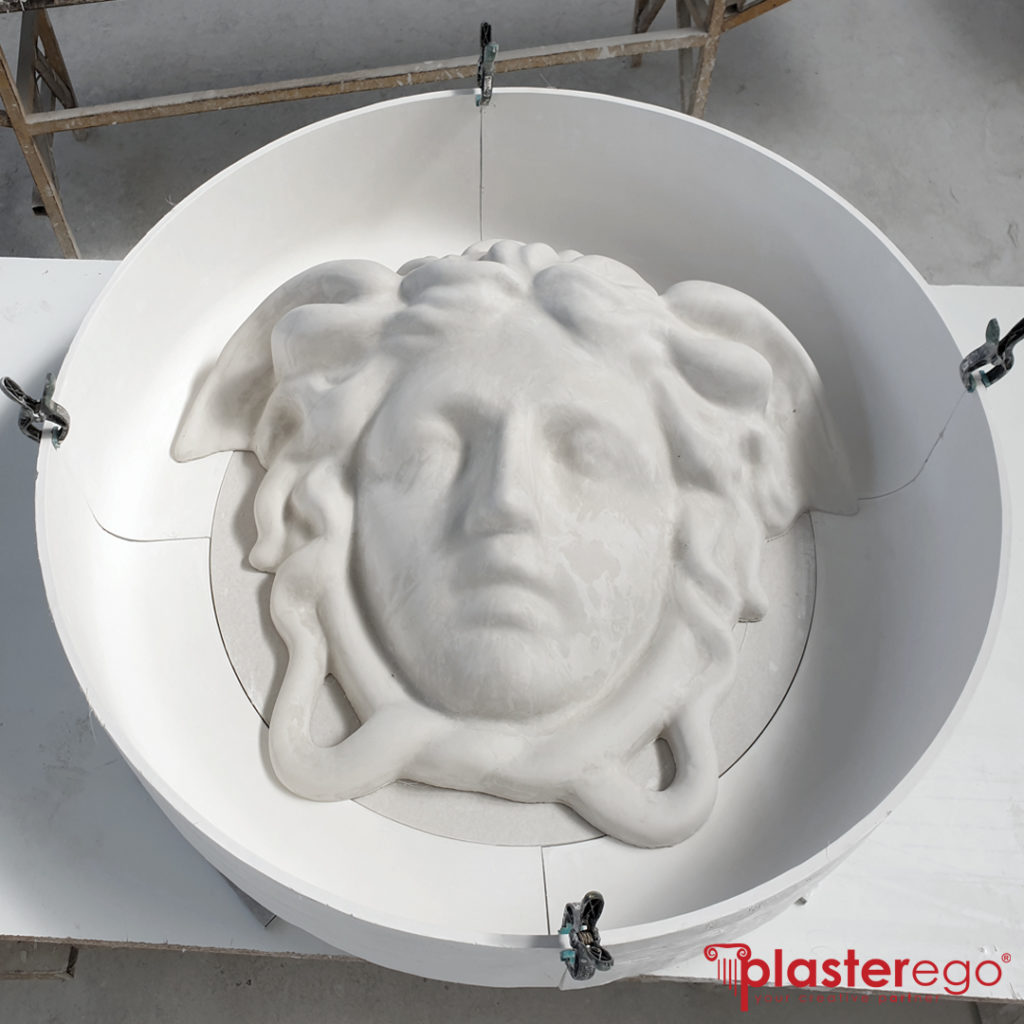 Each element produced was also subjected to rigorous controls and verified with LED light bars to recreate the final installation conditions.
Only after having passed all the tests were the bas-reliefs packed in protective wooden cages and sent to their destination. The pre-assembly carried out in our laboratory made it possible to guarantee the highest quality of the product and significantly simplified and speeded up the work on site.