PLASTER DECORATIONS FOR INTERIOR DESIGN AND BUILDING INDUSTRY
---
We make plaster mouldings, claddings and architectural elements. Stucco restoration. Drywall. Redevelopment of building envelopes.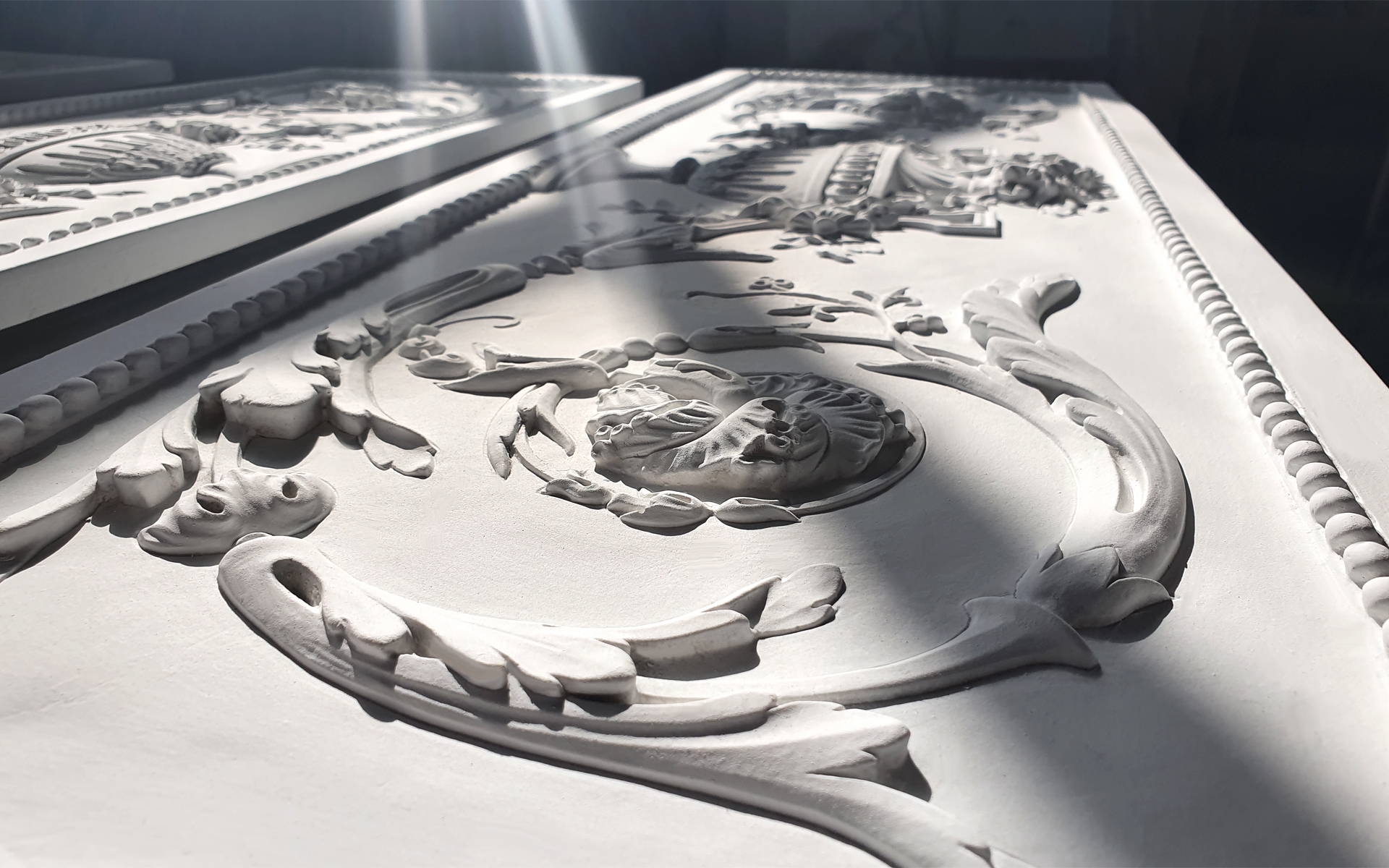 Are you an End User?
Plasterego offers a wide range of plaster decorations to enhance the interiors.
Our catalog offers standard handmade decorations and gypsum products EN.
Are you an Architect or Designer?
Plasterego is the ideal partner for architecture professionals and design agencies.
Actively supports professionals in the field of Interior Design with dedicated consulting services.
Are you a Contract?
Plasterego is partner of companies working in the Contract field.
specialized advice service in architectural design and detailed design of precast plaster for interior
production of tailored gypsum elements for interiors
Tradition, expertise and customization of a product
---
Plasterego® is a modern reality and at the same time Ambassador of craftsmanship, always been geared to protecting the ancient craft of Decorator.