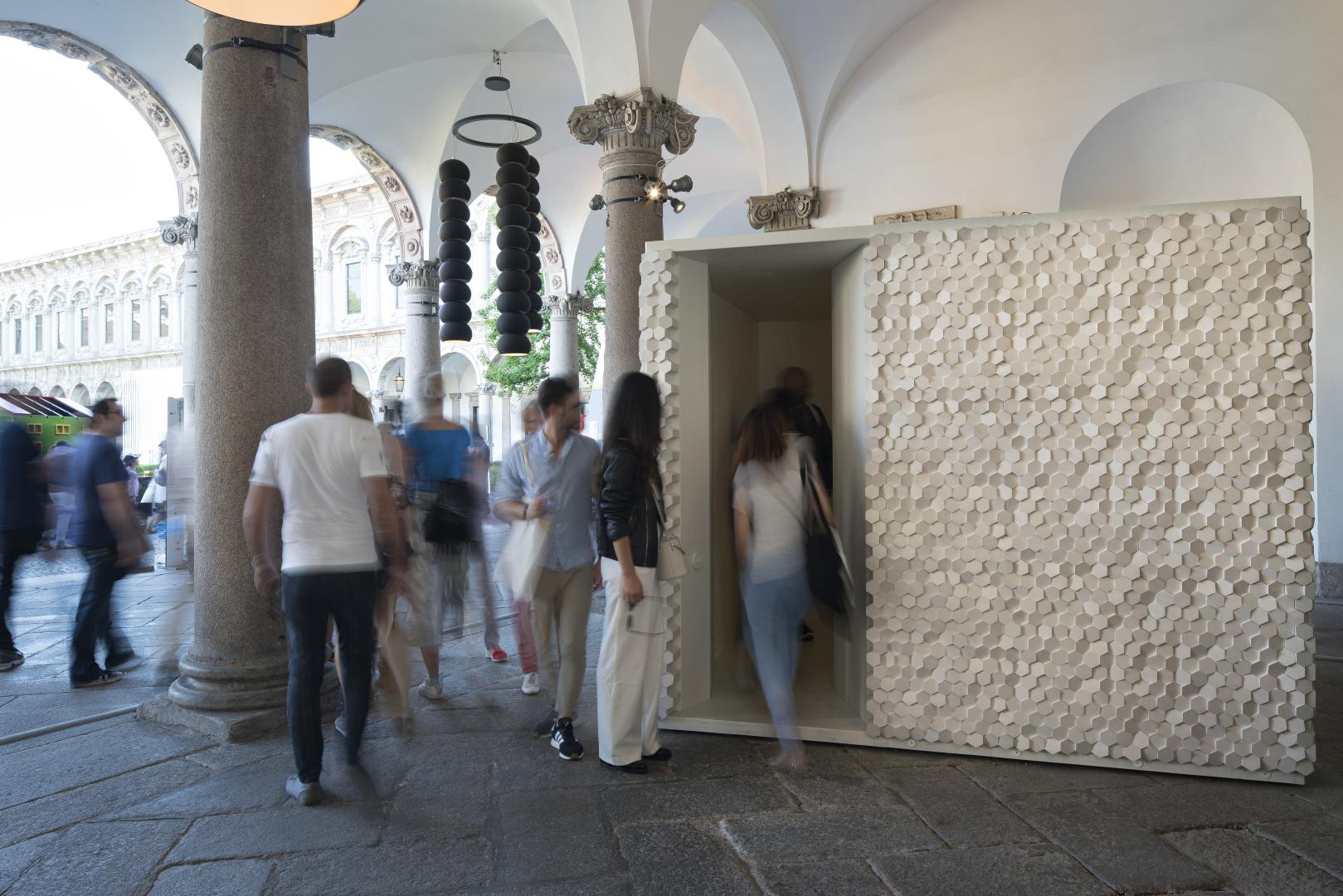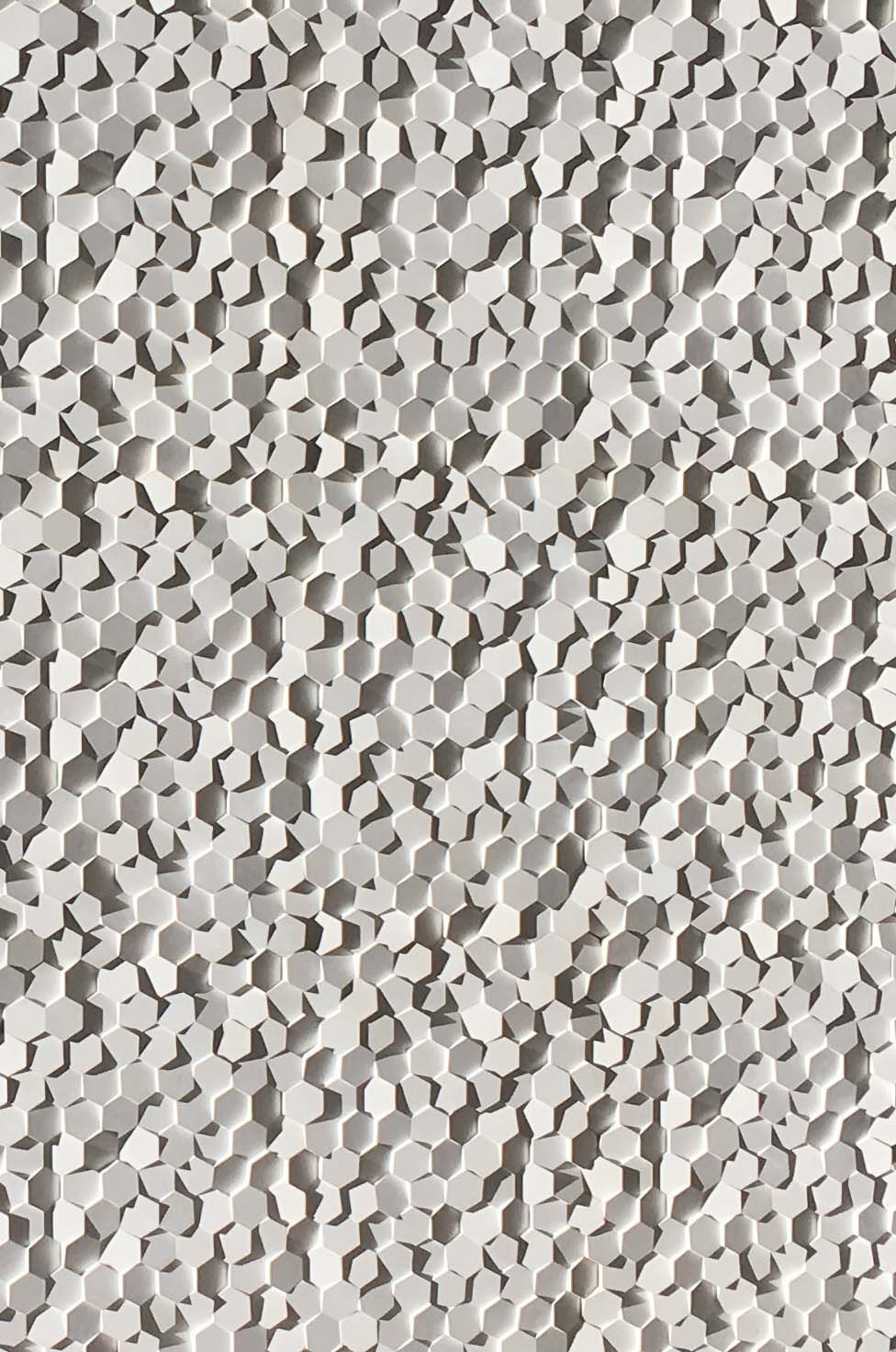 .pico is a plaster cabinet for a single work of art clothed with the continuous surface Exagon, designed for Plasterego by architect Giorgio Zaetta in collaboration with ZERO…
 In the Statale university courtyard in Milan, as part of the exhibition event House in Motion, organized by INTERNI magazine, an original exhibition concept has been created, in which alternate works by contemporary artists can be admired. During Milan's Design Week, three works – by Cally Spooner, Enzo Cucchi and Yuri Ancarani – were displayed for 48 hours. At the same time, .pico became a snug and cozy refuge for visitors to the event during the frenetic days of the FuoriSalone.
A tribute to Pico della Mirandola, scholar and outside-the-box experimenter (1463-1494), .pico is designed for collectors seeking new ways to exhibit their artworks and one-off items.
With .pico, Giorgio Zaetta gives plaster a new image that goes beyond the conventions that identify it solely with traditional stuccos and false ceilings, by fully integrating it in the contemporary project.
"By stressing the gypsum to its technical limits, we've created a three-dimensional cladding of offset hexagons which can form a continuous plaster wall covering".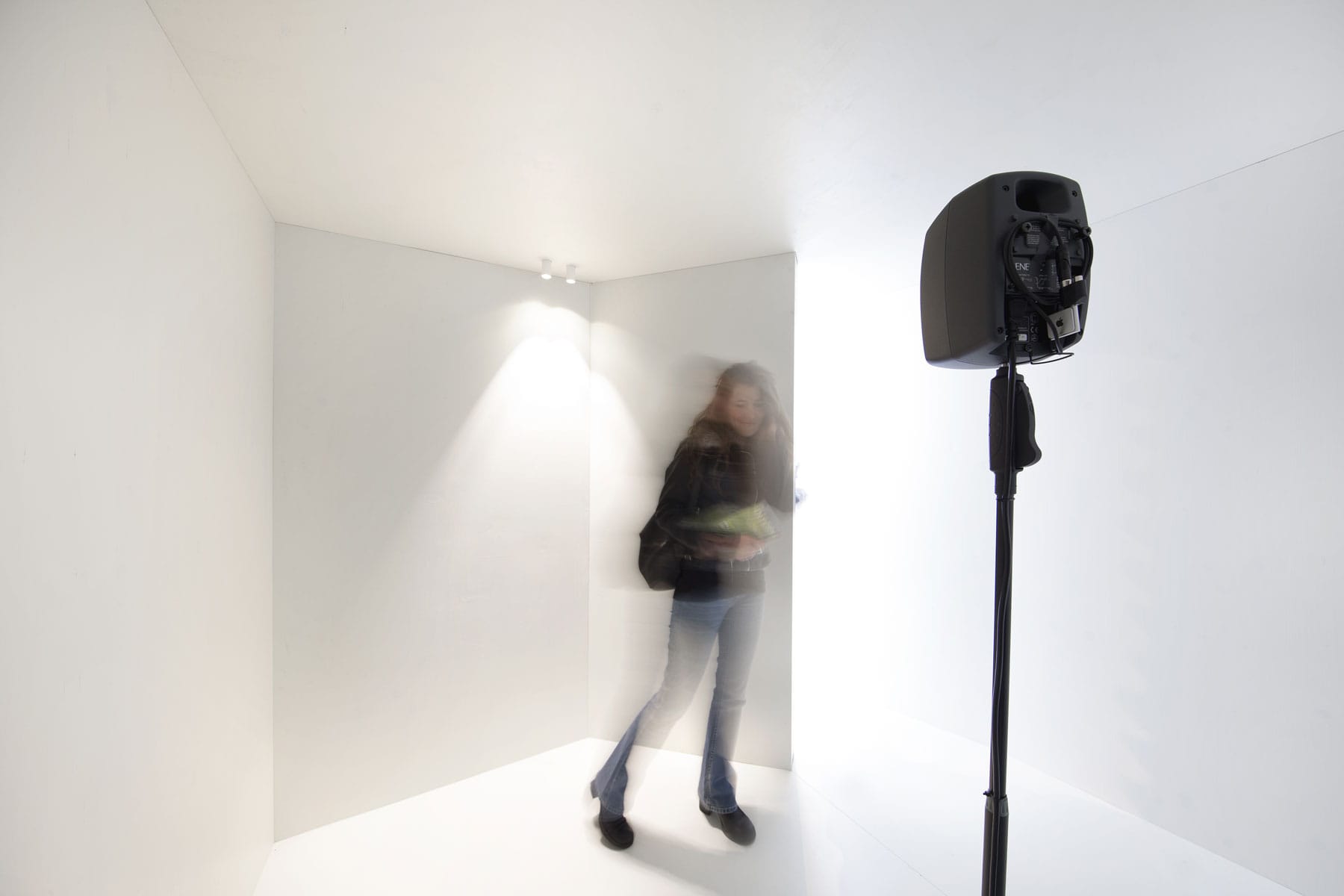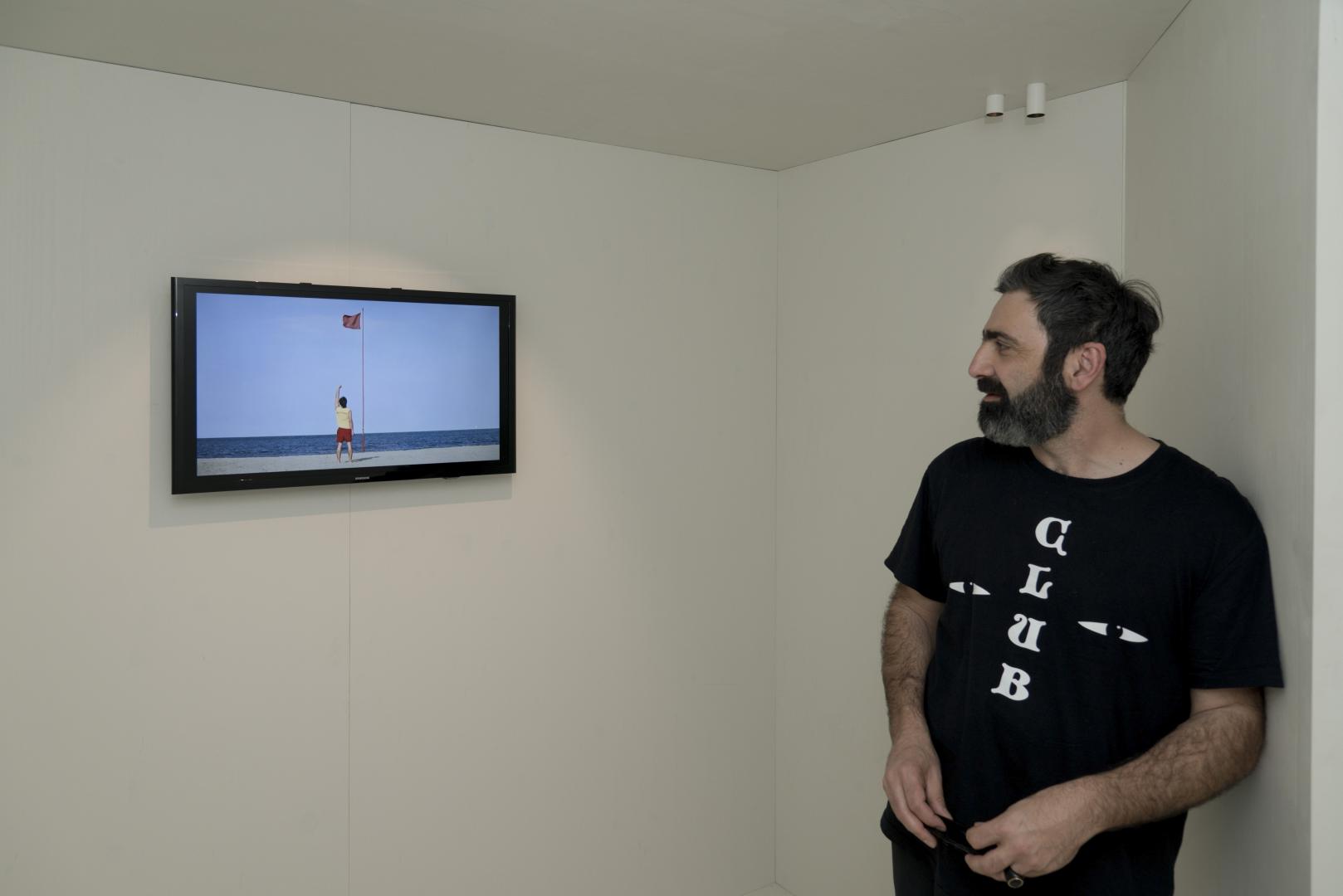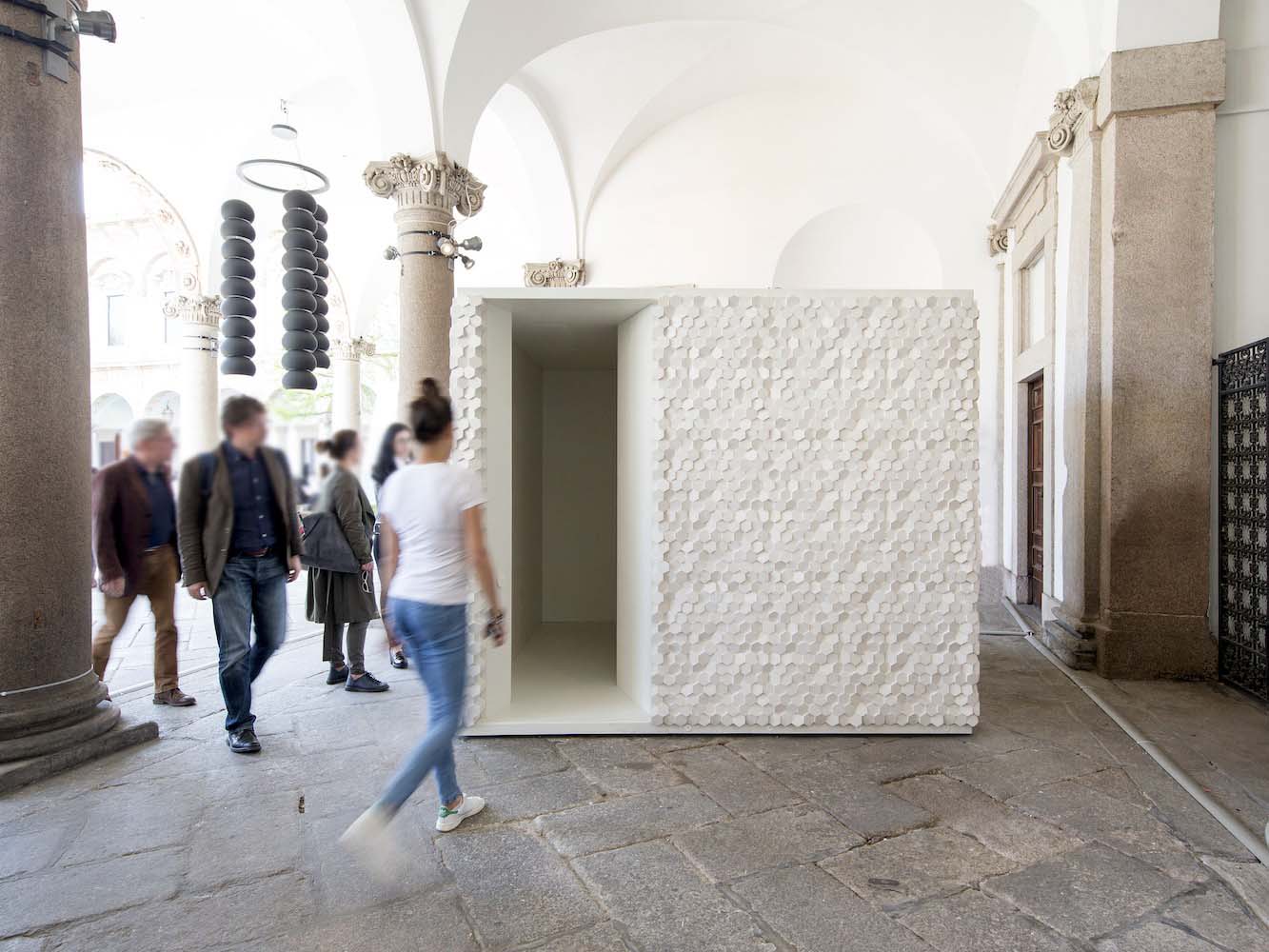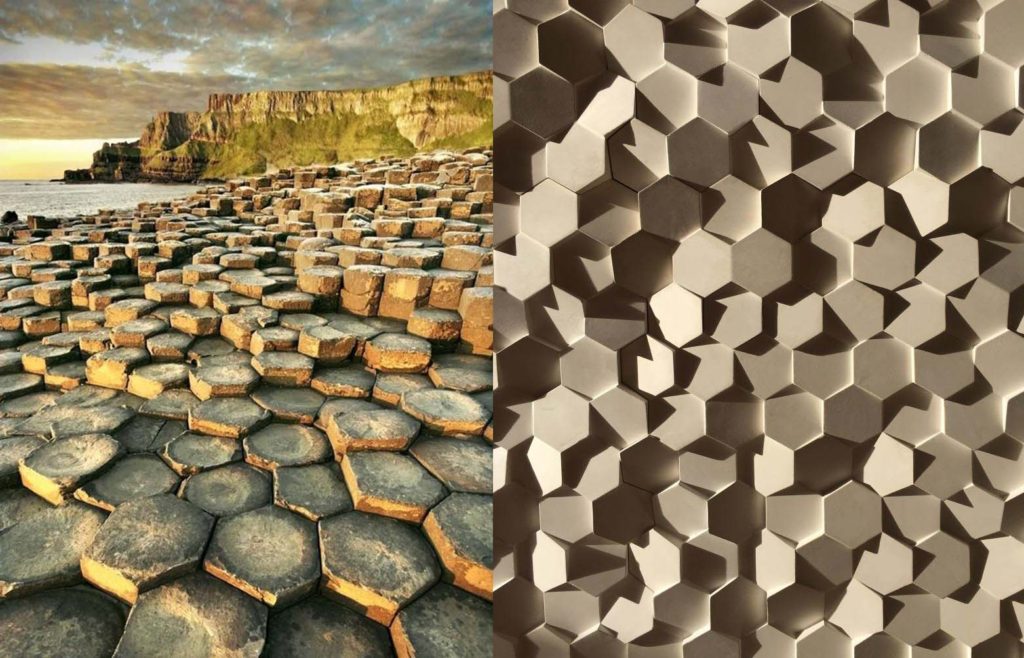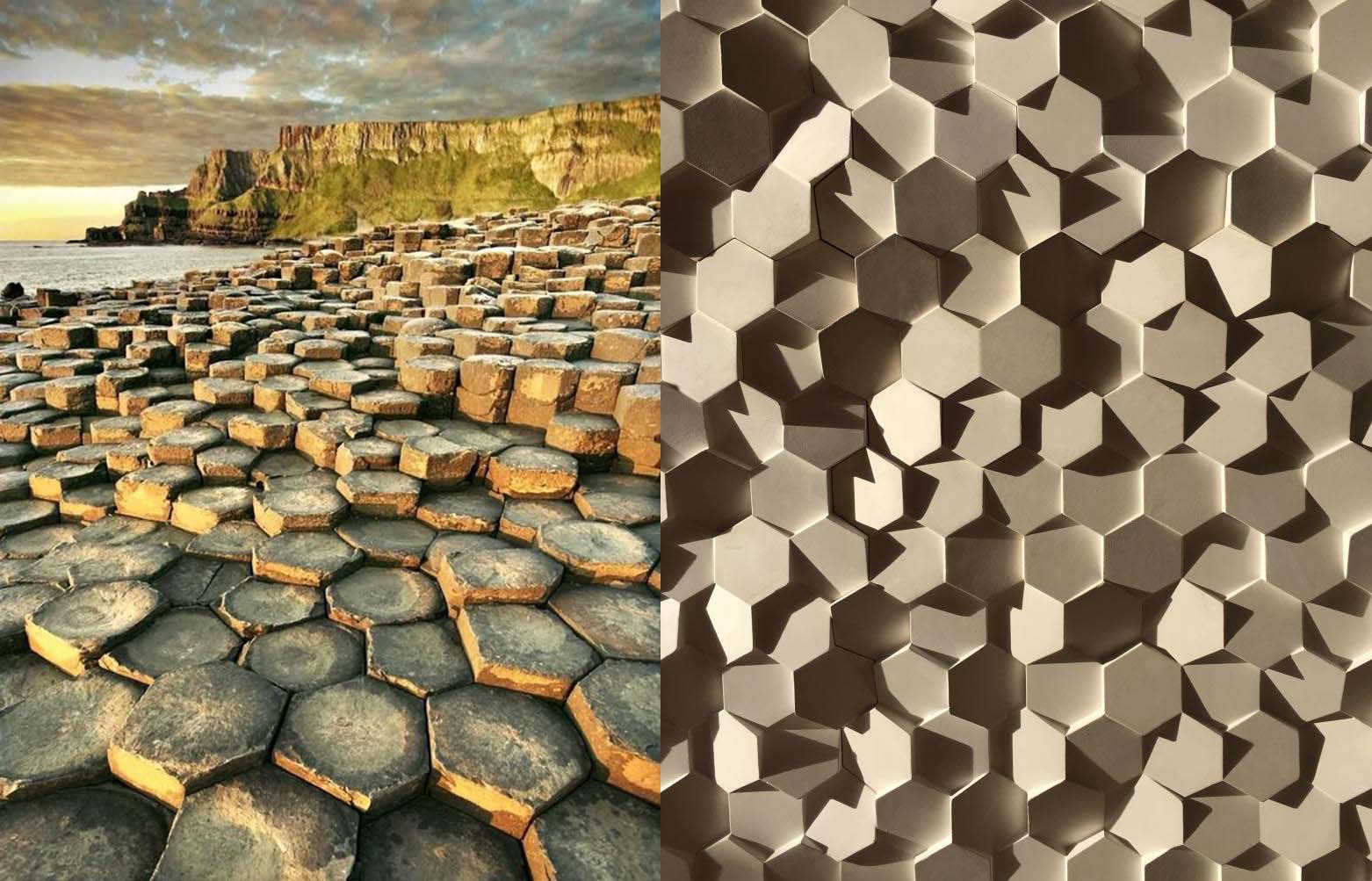 The morphology of the plaster cladding was inspired by a visit to the Albergo Diurno Venezia in Milan, designed in the 1920s by architect Piero Portaluppi and still intact today.  Zaetta's research focused on the existing surfaces and, in particular, on the hexagonal tiles that distinguish this elegant and richly charming place.
Continuing his research, the focus was set on elements present in nature: the beautiful Giant's Causeway (Ireland) is the second stage of the genesis of this surface.
The result is that the Exagon surface of this cozy domestic museum has an amazing material texture and an ethereal appearance that plays on light and reflections to give the whole installation dynamism.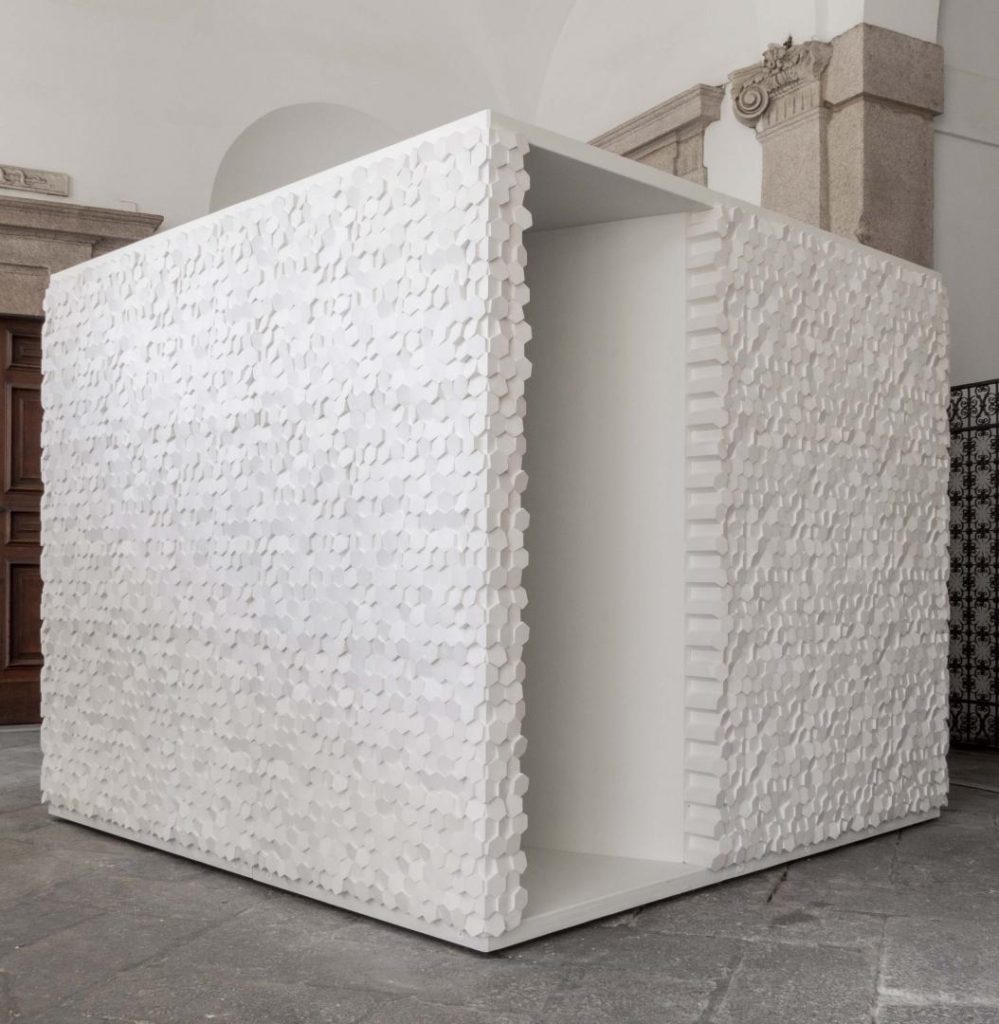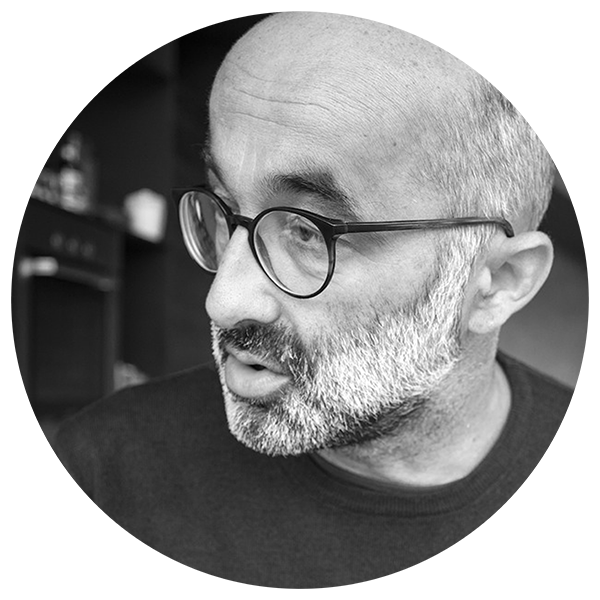 GIORGIO ZAETTA
Italian architect, he oriented his interests towards contemporary art which he loves and deeply knows. A passion that strongly influenced his work, whose tangible signs are visible in furniture inspired by an ideal of purity and perfection in details, and in exhibition spacesand interior architectures dominated by emptiness and light.