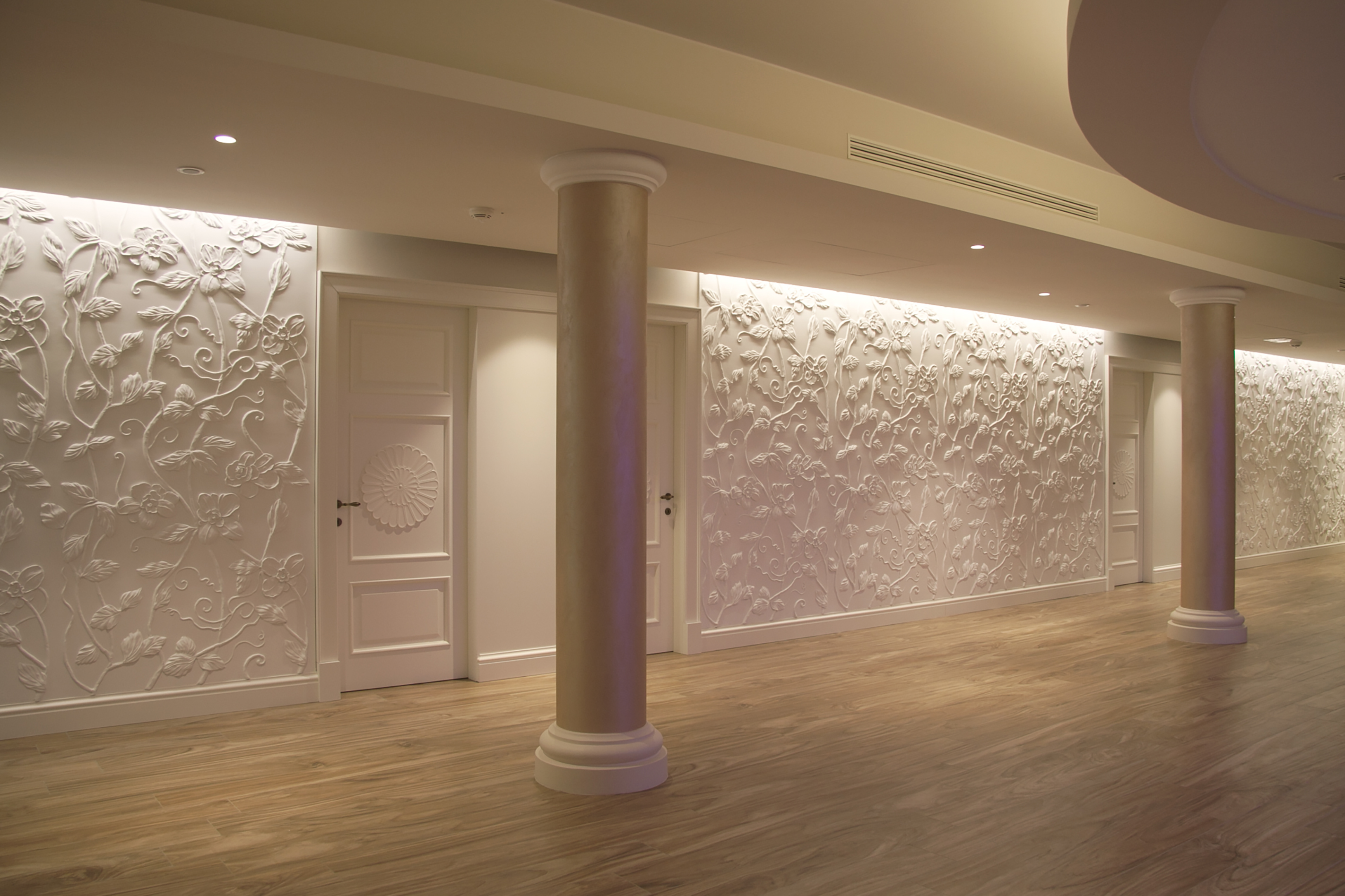 The wellness area has been renovated with contemporary solutions such as the Eden decorated plaster panels with a continuous surface that covers the walls of the corridors, or with the systems for diffused light hidden inside special ceiling frames.
At the entrance of the spa area the presence of a large structural element has become the opportunity to create a decorative element of great importance. Inspired by a bud, the decoration covers the column with a belt of leaves. Behind the decoration we installed light sources that create a great visual impact.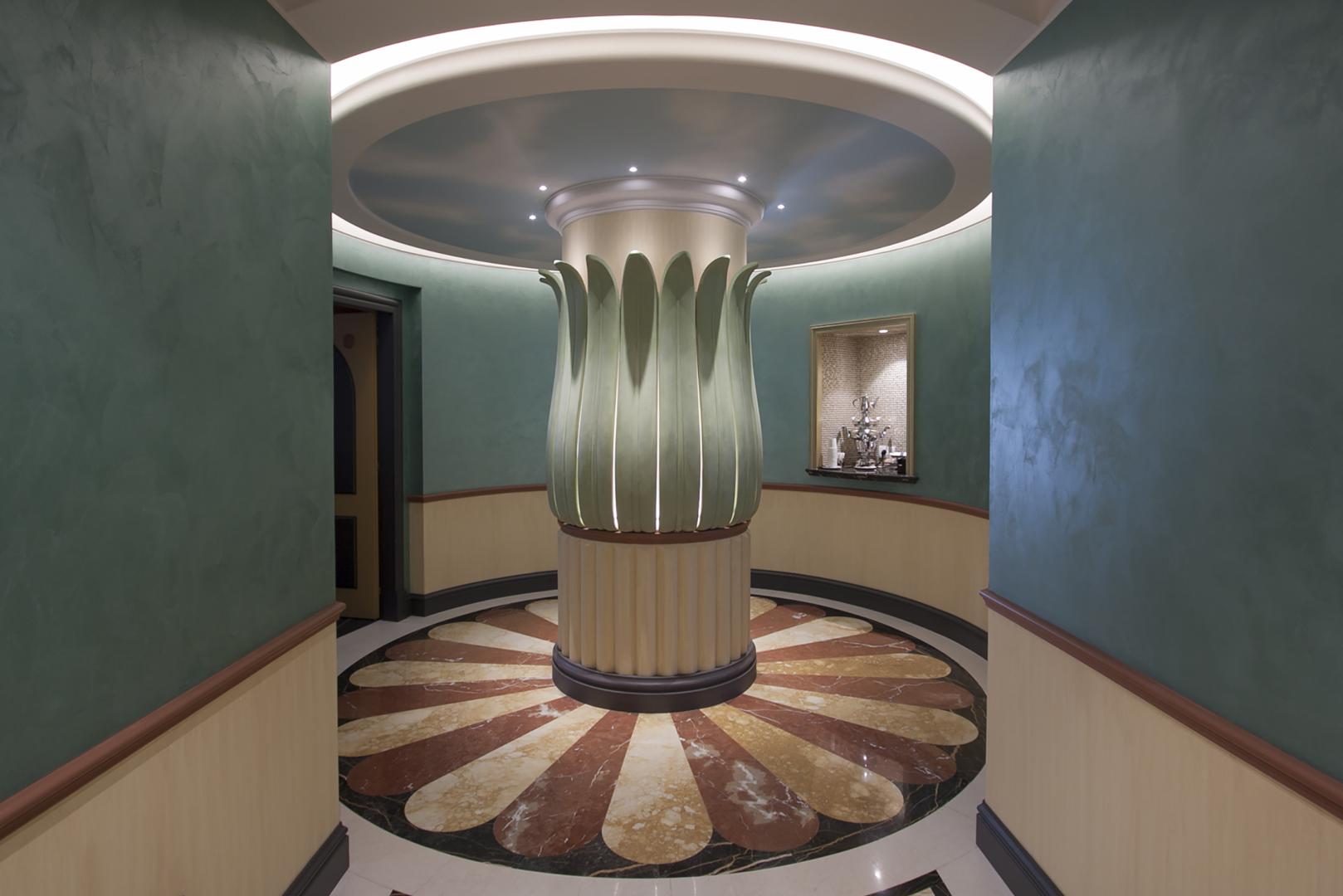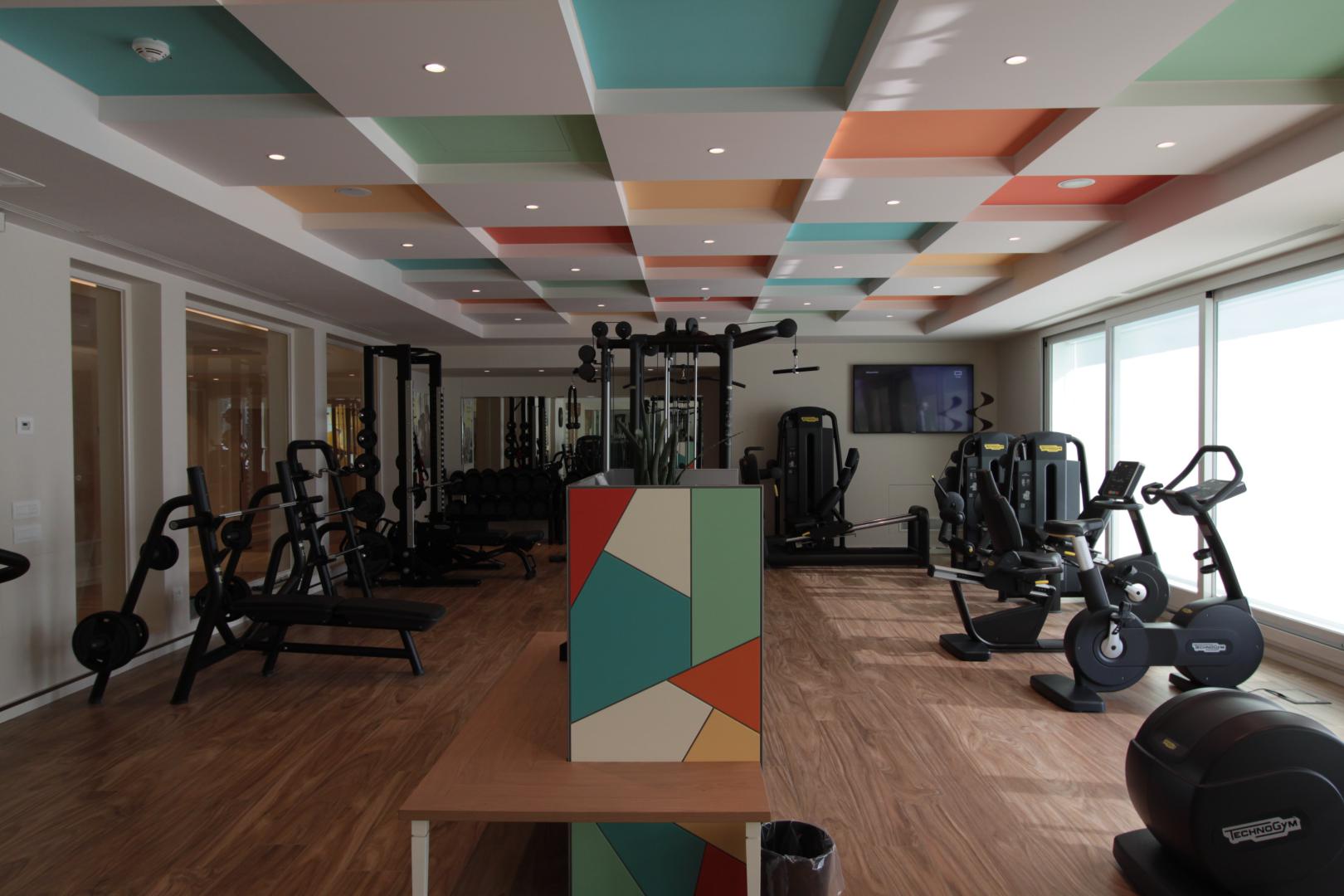 The gym is characterized by a coffered ceiling which helps to improve the acoustic environment comfort. The choice to use different colors for the decoration makes the room energetic and informal.